It's almost time! We are staying the nights of Aug. 24th,25th,26th and 27th

TIME TILL WE GO:

The three of us this time. I want to be on the road NLT 10:30 am and that means AFTER the grocery store. So plan on being at my house around 9:00 am. We don't need much extra gear

Last Update August 18, 2014
Click the leaves for the Lake Hope forcast

Go here if you want to post your item, ask a question or review the list of items!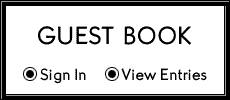 WHAT THE CABIN HAS....

Rustic 2-bedroom cottages

Built in the 1930's

Remodeled 2000

Wonderful cottages for families or small groups!  Spectacular fireplaces, rustic interiors, and covered back porches

Heat and air conditioning,

plus a spectacular FIREPLACE  Bath w/ shower Cable television and VCR included

Full-sized  kitchen with stove, refrigerator, cooking/eating utensils, microwave, & coffee pot

outdoor fire rings and charcoal grills